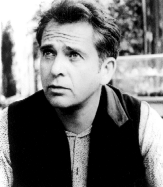 This Peter Gabriel Web Ring site is owned by Porcinet .
Peter Gabriel....Good for youngs!
Hi there my name's Porcinet (well...that's my nickname!) and my favorite singer..my favorite artist...my favorite of all is Peter Gabriel...I know I'm not alone but the fact about it is that I am only 15 years old..yep..you didn't do a mistake reading..I'm really 15 years old. So, do you know him..if you don't,heum heum, my page's there for that! yes! there for that! Sorry I forgot to tell you I'm Francophone..so sorry for my multiple mistakes!There is not so much on this web page but I did that to be able to tell that I did my part. I won't pirate Peter giving you mp3..the only thing I'm gonna do is to lure you into the folly of Peter Gabriel giving you just a small view on what he does with somes midis...yeah..only midis..at least there's something!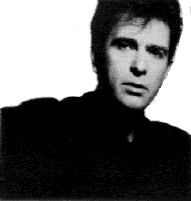 Here are a big gang of lyrics from Peter Gabriel's song! And maybe you would like to see some chart about Peter Gabriel's sucesses on billboard?
Some songs on midi...I know midis are not the best but... you know giving Mp3 is..almost illegal! But you can find here (I think so!) almost all Peter Gabriel's midi available on internet..isn't it great?!?!
Here's the end of the list isn't it also great!?!? I hope you will enjoy listening those midis as I do!
NOW THE ONLY THING YOU HAVE TO DO IS TO WRITE ME AND VOTE FOR THE BEST SONGS(it doesn't have to be on that page! it can be a great one you heard on radio!)...GIVE 5 CHOICES FROM THE BEST TO THE 5th (because I don't want to say the worst!)AND I WILL PUT THE TOP 5 ON MY PAGE....WRITE TO ME WITH THE "PORCINET" LINKS UP AND DOWN THIS PAGE! YOU CAN VOTE MORE THAN ONE TIME BUT DON'T VOTE 4 TIMES A WEEK!I KNOW THAT THE TIME CHANGES OUR PREFERENCES.HELP ME GIVING LIFE MY TO MY SITE! PLEASE GIVE ME YOUR NICK WHILE VOTING AND PLEASE DON'T MIX UP MY TOP 5 VOTING ANYTHING !
Presently the top 5 is:
1-I Don't Remember (13pts)
2-Solsbury Hill (12pts)
3-Red Rain (11pts)
4-Steam (8pts)
5-In Your Eyes (8pts)

man! after more than a year at the 1st position , Solsbury Hill dropped to 2nd beaten by I don't Remember! Something happened out there! Thank you Sandra! :-) (we understand eache other!)
number of votes=8
A bit about him:
First name:Peter, Brian
Last name:Gabriel,
Birth day: February 13th,1950...hope that wasn't friday!
Birth place:Uk, Near Solsbury Hill!!!!
Main instrument: vocal and flute...well,he played flute in The Lamb Lies Down On Broadway in'74 with Genesis:-)...but it's only the main one! he can play a lot
Solo work:As Himself:Peter left Genesis(which by the way is also very good) in 1975 to persue a solo career since which time he has released 11 albums. If you don't have one..to initiate yourself I give you an advice...buy Shaking The Tree 16 Golden Greats.
With other artists:Peter has guested on many albums with other artists and h helped to develop the careers of many World music artists since the creation of his Real World record label and the WOMAD festivals.
Other Note(s):Peter did come back to Genesis to do one special concert, after the failure of his first WOMAD (World Of Music Arts and Dance) Festival at the Bath & West Showground, Shepton Mallet, UK, Peter found himself owing so much money that the remaining members of Genesis stepped in and offered to do a one off concert to help pay off the debt, this concert was 'The Six Of The Best - Reunion Concert' held at the Milton Keynes (MUD!) Bowl in October 1981.
NOTE: Almost all informations you can see in the "A bit about him" section comes from a REALLY cool page about Genesis (except a few notes I added :) ). I strongly recommend that you go see this excellent page!
I think this image is SO cool! it's the top of Peter Gabriel's second solo album"Peter Gabriel 2" or "Scratch"
Here are a few links:
Here is a link that links to a bunch of links :-)
And here is the Real World web site which is a bit about Peter (well... a lot!)
There are going to be more on this page in a while! (I hope so!)
This Peter Gabriel WebRing si Porcinet. [Previous Site] [Next Site] [Random Site] [List Sites] [Join The Peter Gabriel WebRing]
This Peter Gabriel Web Ring site is owned by Porcinet.
[Join The Peter Gabriel WebRing]